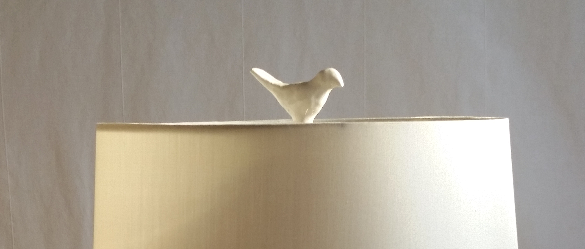 lamps
Each
VIT ceramic lamp base
is unique, handcrafted in the same manner as the vases by sculpting an original and slip casting from a plaster mold. Lamp bases are available in any color seen on my websites.
If you are interested in placing a custom order, please
contact us
.
Ever since I started making lamps, I have been asked to make finials for lamps. Not only for my own lamps, but for any lamp. I now have a small collection of original, organic shapes. the possibilities seem endless. Expect it to grow!