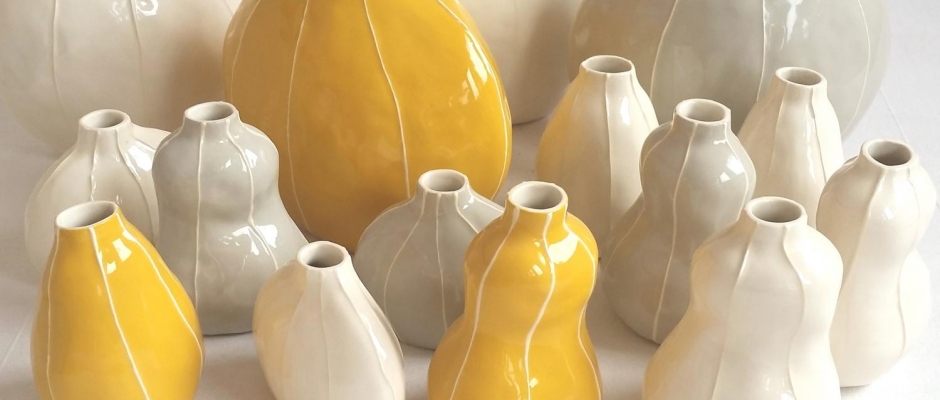 Vases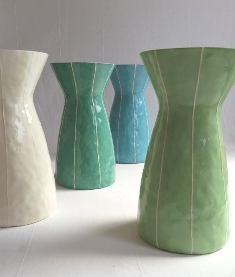 VIT ceramic vases

are a collection of modern, organic shapes in a variety of sizes, designed to flatter flowers.

"I love flowers from my garden", says Kristin, and appreciate simple bouquets.

VIT vases were designed with this in mind.

Contemporary pottery shapes include:

Torso, Bubble, Pod, Bowl, and Eve
Colors for VIT ceramic vases colors have been chosen to harmonize with flowers and foliage.
All VIT ceramic vases are handmade in Seattle, USA
Each vase organic form that was created using the ancient coil and pinch technique. Forming these pieces using no tools other than my hands is very satisfying. The results may not be symetrical, as wheel thrown pottery would be, but I the shapes and the surfaces of pinched pieces perfectly imperfect.

Thin, raised white stripe detailing is applied by hand adds a little more texture to these contemporary pieces and ensures that each one is unique.

I glaze and fire all my ceramics by hand in my studio in Seattle. They are durable, easy to clean and can be enjoyed for many years.