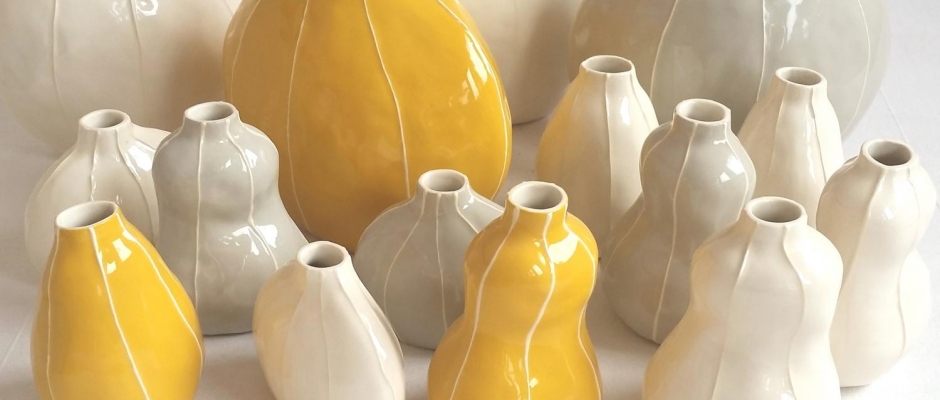 home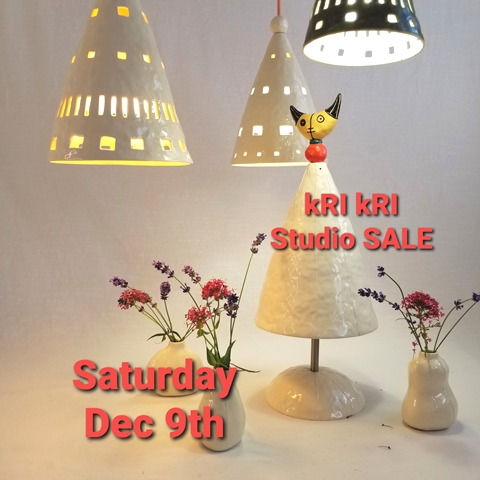 kRI kRI Annual Studio SALE
10-5:00 7715 Aurora Ave North 98103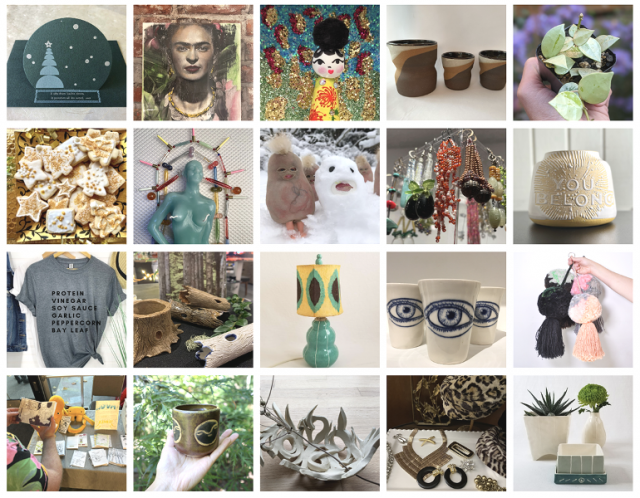 Holiday Pop up at Fresh Mochi
together with The Grocery & over 20 artists
2900 21st Ave South 98144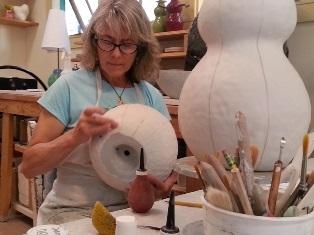 VIT ceramics lamps and vases are produced at kRI kRI Studio in Seattle. Designer and artist, Kristin Nelson, earned her degree in ceramic sculpture from the University of Washington and has been working in clay ever since graduating.
VIT, ("veet") is Swedish for "white". Nelson studied weaving in Sweden and speaks Swedish, so the name was natural for her home decor range detailed with thin, raised white stripes. VIT ceramics focuses on form rather than pattern. The sensibility is Scandinavian, practical yet soft and grew from a desire to simplify.
Her first vases were bud vases, designed for Barneys Japan, and were decorated in the Kri Kri style which is ornate and whimsical. The vases are now made with signature "VIT" stripes in colors chosen to harmonize with flowers and foliage.
The collection has blossomed over the years and the shapes, designed for single stems and small bouquets, have evolved into bases for lamps and hanging pendant lamps. This direction has opened new possibilities for Kristin, including commissions for lighting fixtures for the exclusive, Soho House Hotels.
Kristin, or "Kri Kri", as she is also known, says. "By thoughtfully creating objects, small or large in my Seattle studio, I am fulfilling my passions for sculpture and interiors. In this way I hope to bring warmth and beauty to everyday living.
A short video from "Art Zone with Nancy Guppy". See how Jil Smith and I make our lamps and shades and collaborate
Kri Kri Studio + Jil Smith Lamps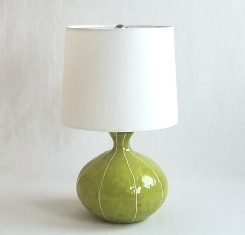 VIT lamp bases Nelson returns to her roots as a sculptor using the ancient coil and pinch technique to create modern organic forms. From each original shape a plaster mold is made so that multiples can be cast.
The lamps are finished with high quality hardware and vintage style, cloth covered cords. Simple, white linen shades are standard. Contact us to purchase bases only. Discount for designers.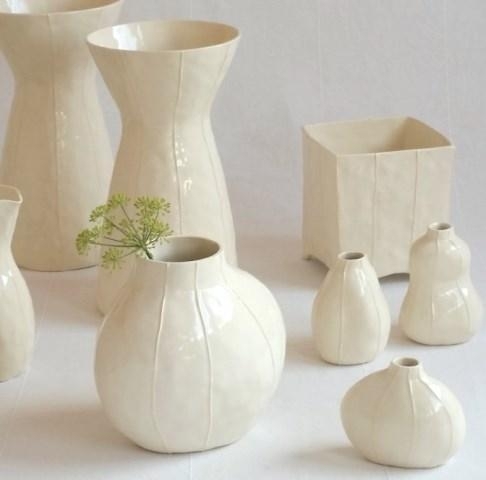 VIT ceramics vases range from small bud vases to larger vessels. Considerable thought has gone into the colors offered to ensure that they harmonize with flowers and foliage as well with each other. There is something for every mood and setting.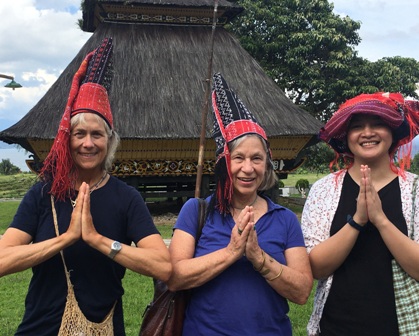 My other love is ADVENTURE!
In the winter of 2020 I was exploring Lake Toba in Indonesia by kayak with my husband, Nigel Foster. During lockdown, unable to travel, he completed & published his latest book
"Heart Of Toba"
Follow us on an ancient paddle route where we expore Batak culture. Discover the unique architecture, traditional weavering, history of a people and geology around the world's largest caldera.
Click here to watch the film