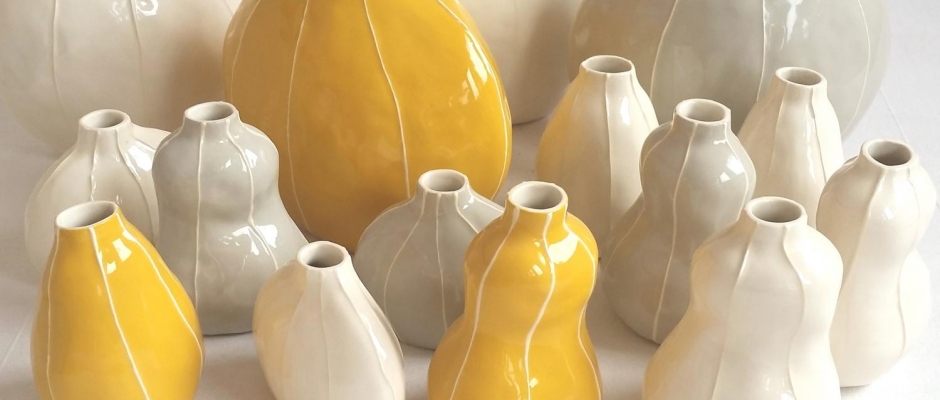 home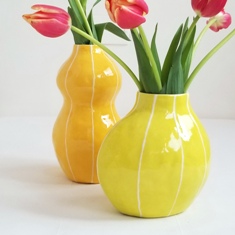 SHOP!
Looking for wholesale information or something custom? Please contact me directly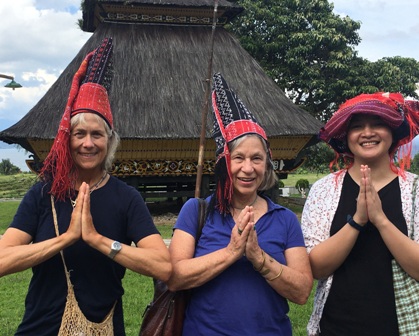 Nigel Foster's latest book
"Heart Of Toba"
is now available. In 2019, while following an ancient paddle route by kayak in Indonesia, we expore Batak culture and architecture. Learn about the traditional weavers we meet, history of a people and geology around the world's largest Caldera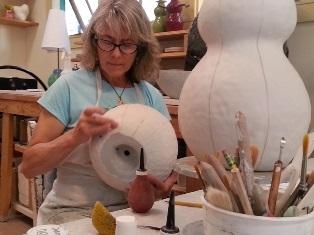 VIT ceramics lamps and vases are produced at kRI kRI Studio in Seattle. Designer and artist, Kristin Nelson, earned her degree in ceramic sculpture from the University of Washington and has been working in clay ever since graduating.
VIT, ("veet") is Swedish for "white". Nelson studied weaving in Sweden and speaks Swedish, so the name was natural for her home decor range detailed with thin, raised white stripes. VIT ceramics focuses on form rather than pattern. The sensibility is Scandinavian, practical yet soft and grew from a desire to simplify.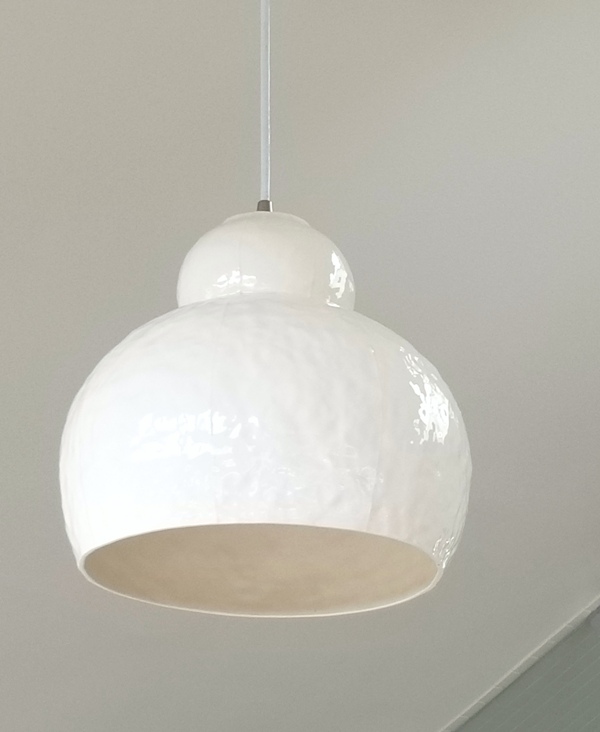 Pendant lights are ready to order. Shown, Large Bubble. Opening is approximately 12"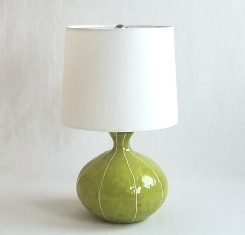 VIT lamp bases Nelson returns to her roots as a sculptor using the ancient coil and pinch technique to create modern organic forms. From each original shape a plaster mold is made so that multiples can be cast.
The lamps are finished with high quality hardware and vintage style, cloth covered cords. Simple, white linen shades are standard. Contact us to purchase bases only. Discount for designers.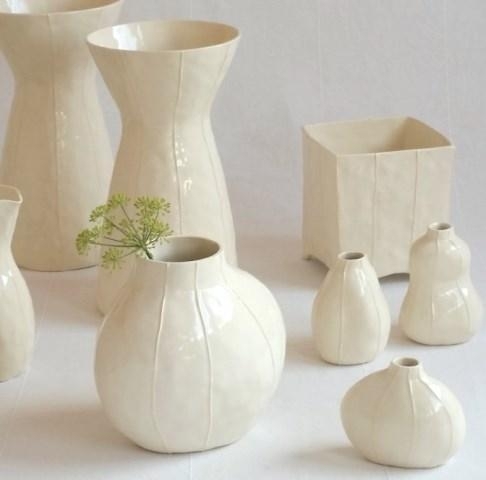 VIT ceramics vases range from small bud vases to larger vessels. Considerable thought has gone into the colors offered to ensure that they harmonize with flowers and foliage as well with each other. There is something for every mood and setting.
Kristin says, "Through my ceramics, I aim to bring warmth and beauty into your home with handmade objects made carefully and thoughtfully."