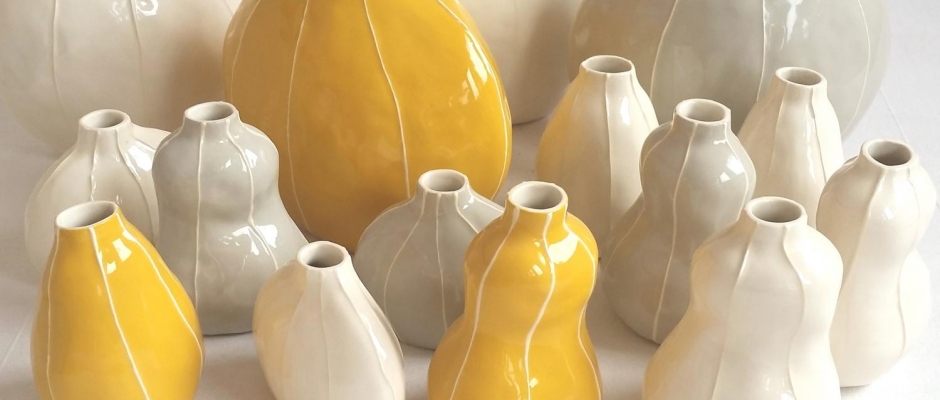 Mid-size table lamps
My handmade lamp styles are suitable for both home and office decor. It is my belief that handmade elements add warmth and characther to a room which is nearly always appropriate. Shapes have been formed by hand and have a wabi-sabi charm.
The hights of a lamp can vary depending on shade, harp and finial combinations.